A fire safety survey is a detailed and methodical assessment of fire risk in a building/factory premises, and the activities it carries out in the premise, to determine ways in which the risk from the fire can be minimised or mitigated. Until recently they would be performed by the Local Fire Department, to adapt with recent development in configuration of buildings and processes in the factories with reduced fire risk or fire instances it is the responsibility of all building or business owners to get the fire safety survey conducted in their premises and provision suitable fire protection, detection & alarm measures, escape plan for people in the premises to minimise the risk from fire instances which may occur unfortunately in any building/factory.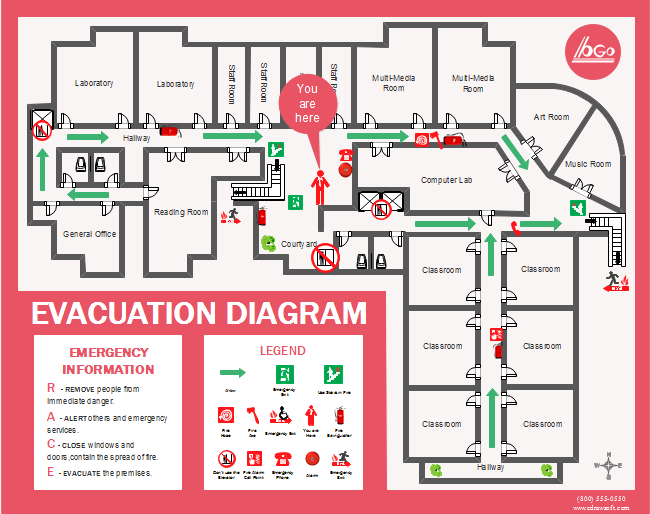 Five Steps Approach for conducting effective Fire Safety Survey:
A successful fire safety survey can easily be broken down into five steps approach which is mentioned as below:
A properly functioning system will warn the people to evacuate before the fire spreads. Therefore, installing the right fire protection system can protect people and property in and around the facility.
1. Identifying Fire Hazards
This includes possible sources of ignition (especially places where heat builds up over time), materials and substances that could act as fuel and potential sources of oxygen (such as the ventilation system). Fire Hazard can be best identified basis the material safety datasheet, drawings, and technical documents.
2. Identifying Individuals at Risk
These are people who spend time in and around the premises, paying particular attention to those who a fire would be especially incapacitating (such as asthmatics) and those who would be least able to escape from the facility (employees with physical disabilities).
3. Evaluating and Protecting the Life & Property
The first part of this step is to evaluate both the risk of a fire occurring in each part of the premises, and then what the associated risk to people would be. For example, a piece of machinery which gets very hot would be a fire risk, so calculating the threat this poses to staff would involve working out how likely they are to be near it when in use. The fire protection & detection measure that's been deployed to counteract with these fire hazards, either by removing the heat or cutting of the oxygen or removing object which is hazardous. Ways of reducing the fire risk to the people should also be investigated, possibly by involving some of the following:
Fire Detection & Alarm Systems (such as smoke/heat/flame detectors and audible/visual alarms)
Fire Fighting System (such as fire hydrants, fire extinguishers etc.)
Evacuation Plans/Escape routes
Emergency Lighting System
Fire and Escape Signage
Regular maintenance of all the above systems mentioned above
4. Reviewing
The fire safety survey should be performed once a year and revised where necessary, with all relevant employees kept up to date with any changes to the fire safety arrangements which affect them.
5. Advice for a Useful Fire Safety Survey
It's important that whoever undertakes the survey obtains all their information by physically going around the premises to inspect it, and obtaining the knowledge from any respective area manager, rather than simply predicting things or relying on personal experiences. The survey should have time bound to it and should be performed in a systematic manner, with larger premises being broken up into more manageable areas that can be considered in detail on their own, bearing in mind that they must be covered in their entirety, including outdoor areas and spaces that are seldom used.
An important technical point is that fire safety comes under the larger umbrella of workplace health and safety law, so the measures that have been taken towards it will be enforced by the Health and Safety Executive or local authority.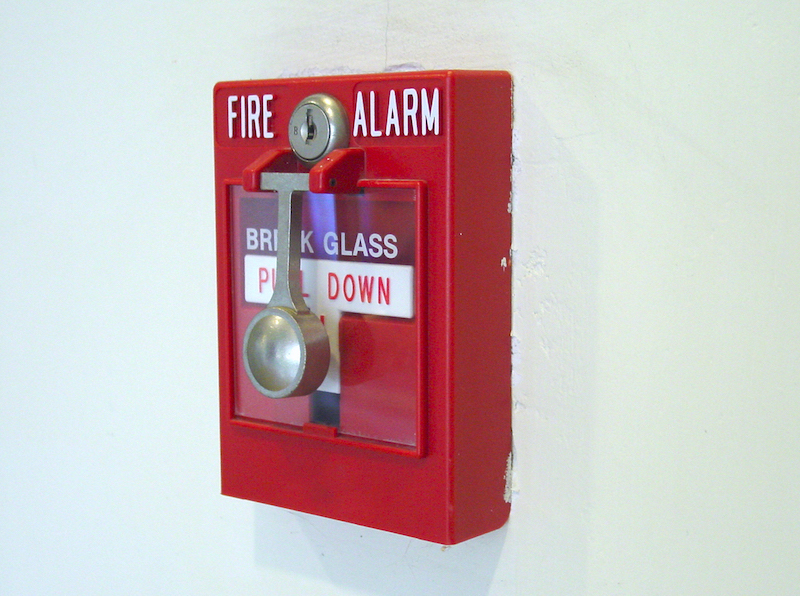 ---
Fire Safety Survey Companies
If a business doesn't feel it has anyone that's qualified enough to perform the fire safety survey on its existing staff then it is possible for them to pay one of a number of companies that exist to provide this service so that it will be done for them. Having a reputed professional conduct the survey should ensure it is undertaken with a high level of expertise, whilst also preventing existing workers from being distracted away from their normal tasks by it.
---